Nanon Korapat's Biography and Career | nanon_diary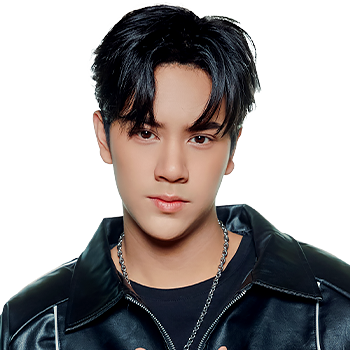 Korapat Kirdpan
Nickname
Nanon
Born
18 December 2000
Bangkok
Age
22
Blood type
B
Height
183 cm
MBTI
ENFP-T
Agent
GMMTV (as Actor)
Riser Music (as Singer)
Favorites
Deadpool, Marvel
Biography & Career
Nanon Korapat Kirdpan was born on 18 December 2000. He is the son of Thai actor Khunakorn Kirdpan and Poonsuk Wongjakrapat He has one younger sister named Pitchaporn Kirdpan (Nonnie).
Nanon completed his secondary education at Amatyakul School. He is currently an undergraduate student majoring in Acting and Directing for Cinema from the College of Social Communication Innovation at Srinakharinwirot University.
Nanon began his career at the age of three months by appearing in several TV commercials and magazines. In 2015, Nanon signed a contract with GMMTV and had his first acting debut role in Ugly Duckling: Don't as Plawan, the brother of the female lead.
Afterward, Nanon played several supporting roles, such as Wonder Teacher, Love Flight. He later become known for leading roles in Secret Love: My Lil Boy & My Lil Boy 2 as S, My Dear Loser: Edge of 17 as Oh, The Gifted as Pang, and Blacklist as Traffic, and so on.
In 2021, Nanon was nominated for the Asian Academy Creative Awards and the Asian Television Awards for Best Actor in a Leading Role as Pang in The Gifted Graduation, and also had taken on his first BL role in Bad Buddy Series as Pran.
Nanon was casted as the leading actor for his first Thai feature film, SLR as Dan in 2022 and also his second film, My Precious as Tong in 2023. Furthermore, Nanon made his solo artist debut under Riser Music, with the stage name NANON and the single Unidentified Wonder, and released his first full-length album The Secrets Of The Universe in the same year.
Accolades
Year
Award
Category
Result
2016
Jewel of Thailand Award
Outstanding Entertainment Person

Received

2017
2nd World Top Award
Person of the Year

Received

2017
Rattanakosin Active Citizen Award
Role Model Artist - Actor

Received

2018
Buddha-anusorn Award
Role Model of Preservation of Buddhism

Received

2018
Buddhist Lent Abstinence Campaign
Asanha Bucha Day Ambassador

Received

2018
Golden Scales Award
Outstanding Public Welfare Person of The Year

Received

2019
Thailand Master Youth 2019
Youth Role Model
In Category of Artists, Performers, Singers & Entertainers

Received

2019
24th Asian Television Awards
Best Actor in a Leading Role

Nominated

2020
National Outstanding Children and Youth Award
Mass Media for Children and Youth in Prevention of Social Problems

Received

2020
Child with High Gratitude to Mother Award
(National Mother's Day)
Singers, Actors & Artists

Received

2021
Siam Series Awards 2021
Popular Actor

Received

2021
Asian Academy Creative Awards 2021
Best Actor in a Leading Role

Nominated

2021
26th Asian Television Awards
Best Actor in a Leading Role

Nominated

2021
Kazz Awards 2022
Num Wai Sai 2021

Received

2021
Kazz Awards 2022
The Best Actor Of The Year

Received

2021
Kazz Awards 2022
Couple Of The Year

Received

2022
Howe Awards 2022
The 50 Influential People 2022

Received

2022
27th Asian Television Awards
Best Theme Song

Received

2023
Japan Expo Thailand Award 2023
Japan Expo Actor Award

Received

2023
Kazz Awards 2023
Popular Male Teenage Award

Received

2023
Eh? Awards by TK Park
From Eh? To Growth

Received

2023
Howe Awards 2023
Howe Shining Male Award 2023

Received